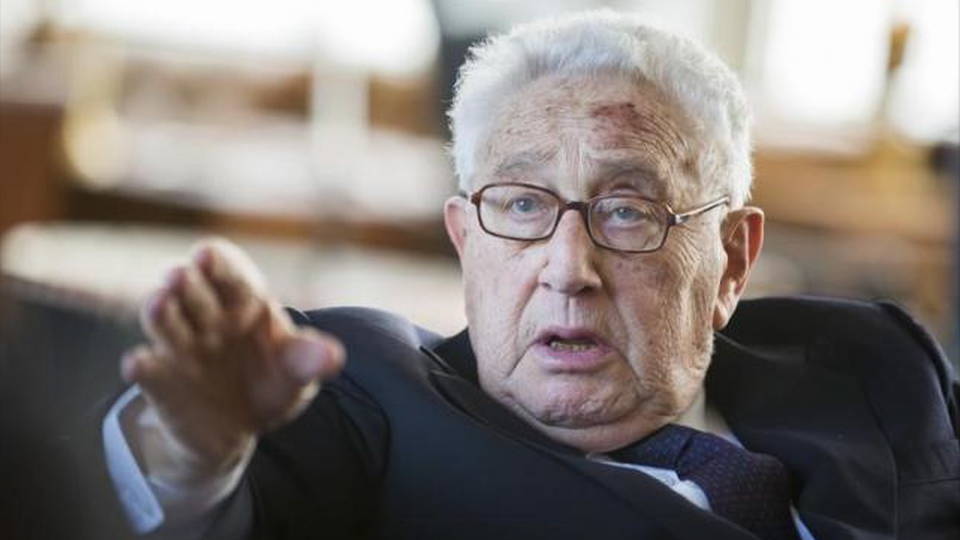 Newly declassified State Department documents are shedding new light on the relationship between former Secretary of State Henry Kissinger and Argentina's military dictatorship, which ruled the country from 1976 to 1983.


The documents show how Kissinger thwarted the State Department's efforts to stop the mass killings by instead praising Argentina's military leaders in 1978, saying, "the government of Argentina had done an outstanding job in wiping out terrorist forces." Kissinger made the comments while visiting Argentina for the 1978 World Cup as a personal guest of junta leader General Jorge Videla, who presided over the disappearance of as many as 30,000 people. In one of the newly released cables, National Security Council official Robert Pastor wrote, "[Kissinger's] praise for the Argentine government in its campaign against terrorism was the music the Argentine government was longing to hear."
via Declassified Documents Show Kissinger Role in Argentine Dirty War | Democracy Now!