Yeah I've watched a bunch of stuff since the last reviews, so let's get started….

First, is Cristo Rey….
I've been fascinated with this movie ever since this image became a bit of a internet legend
It's a sort of Romeo & Juliet story involving Haitians in the Dominican Republic and their deportation back into Haiti due to racism/colorism. The main character is who is on the ground being harassed by the DR police and his mom is NOT having it. I won't spoil the plot but the movie itself is OK. There are some small plot twists here and there and the movie won't completely bore you but I think it was the filmmaker's first time out and it kinda shows. The main character kinda pissed me off a lot but I stuck thru it.
Then you have Red Notice…. I didn't expect much but I got what I expected… comedy between Rock and Ryan Reynolds, a bunch of set piece action and tryin to convince me Gal Gadot bony arse is sexy. She ain't lol.
Don't expect a lot of plot or realism, just enjoy the comedy and action and be fairly surprised at the flim flam that goes down at the end.
And then there's King Richard…. I liked this movie and I think Will Smith did a great job playing Richard Williams to the point that I wanted to punch him in the face a lot for the way he did his wife in handling the kids. Then I found out the Venus & Serena were his only kids with her mom which explained a few things.
It was a nice story in how he navigated the hood elements in Compton while tryin to create the legends of Venus & Serena and how he finagled getting them proper training from professionals. I just hate his so-called Louisiana accent but I think Will Smith tends to mangle most accents he attempts in his movies, so once I turned my brain off that inconsistency, I was good lol
Next is the King's Man. This is a prequel to the previous movies and explains how the agency came into being during World War I. Compared to the earlier movies, this one is way more serious in tone but still keeps some humor about it, especially when it comes to Rasputin's character. They went some uncomfortable places with his character but it was funny to me. I do have a dark sense of humor though.
Djimon Hounsou did a good job as a sidekick and the movie was cool, if formulaic. But then again, you don't see movies like this for high art and it was a free screening so I was cool especially with the free drinks they gave out lol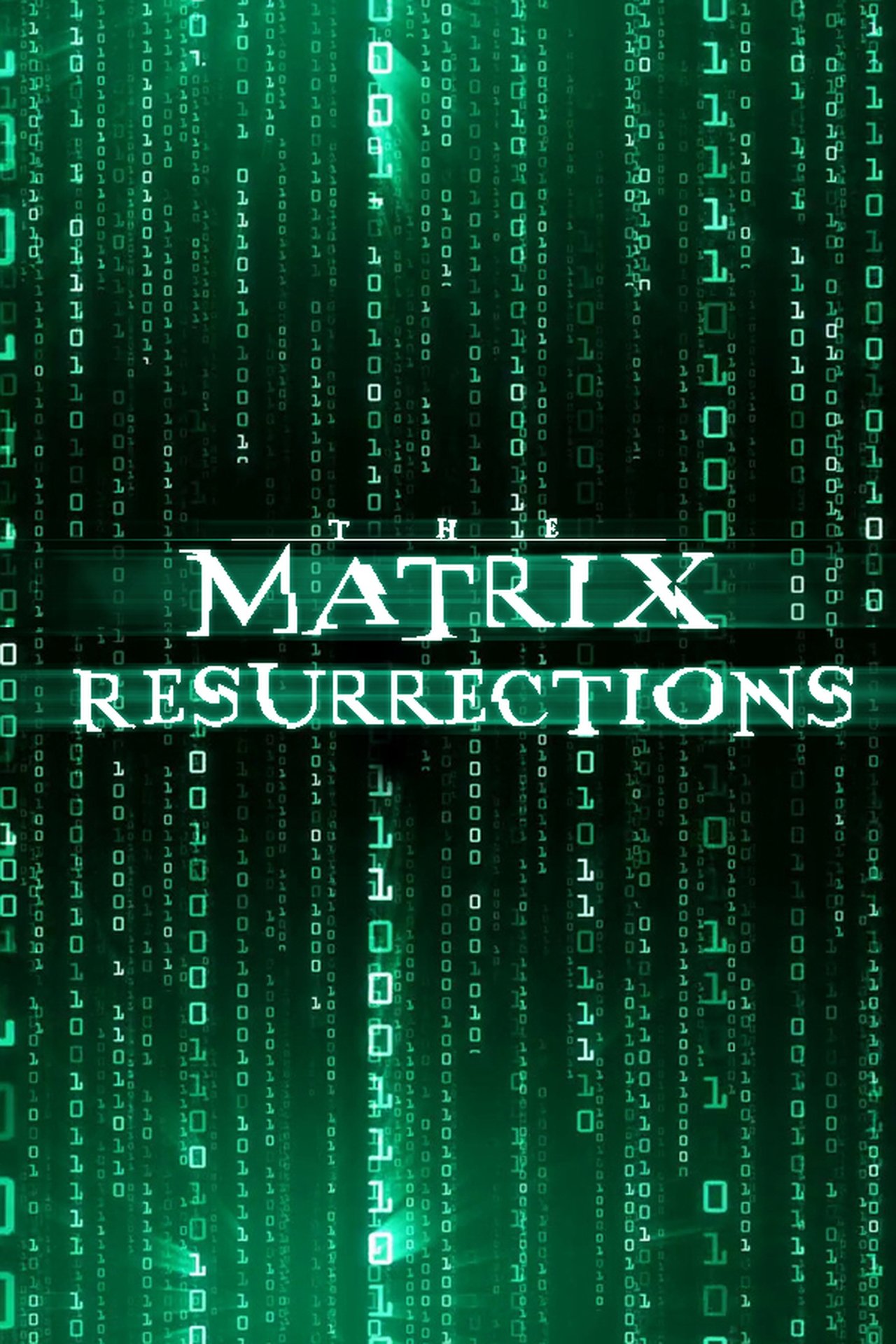 Matrix Resurrections…. yeah I didn't have much hope for this and especially with the gender bender behind the scenes, I expect weirdness. We have a new Morpheus (Yahya Abdul-Mateen) and a few new characters to join Keanu, Jada and Carrie Anne-Moss, who they keep tryin to portray as hot in this movie (it's a thing, she's even called a MILF at one point with her elderly bony arse).
The plot is kinda all over the place. Yes I understand it and it is contrived at best and I watch a LOT of sci-fi and anime and I know crazy ass plots when I see them and much of this was a stretch at best and convulted at it's worst. If your here for the action, you'll be fine but if you want some deeper meaning or existential enlightment, good luck with that.
Morpheus character is just plain weird, not even noting the actor change but I did kinda like Neil Patrick Harris's role strangely enough. I won't elaborate to spoil the movie but if you don't see it coming, well…. yeah moving on lol
Then we have Don't Look Up…. this made me laugh out loud more than a few times and I think this is this generation's Idiocracy. Hell Neil Degrasse-Tyson called it a documentary lol
Leonardo DiCaprio & Jennifer Lawrence are regular astronomers who discover a comet is goin to collide with Earth and try to convince the powers that be of the impending doom. The disbelief and red tape they deal with in even trying to get to NASA and then the president, played hilariously by Meryl Streep, is how I imagine scientist trying to get across the seriousness of global warming are dealt with. Leo & JLaw's fall and rise and fall again and hilarious and every actor in the movie (even Tyler Perry as a talk show host) did their comic thing and you almost cry and laugh sometimes at how truly vapid and moronic this world is and how close it is to reality. This is why it is so talked about these days…. I enjoyed this movie way more than I thought I would.
Ok speaking of generational movies, we have 8-Bit Christmas, this generation's Christmas Story. Instead of a Red Ryder Rifle, it is the Nintendo.
This was generally a funny movie and since it was placed in Chicago and the suburb of Batavia, I could relate to more than a few things even though there is no mall in downtown Chicago quite like in the movie (these used Water Tower Place for the escalator scene which technically isn't downtown, it's on the Mag Mile). I appreciated they had "black" character who weren't token and actually lived better than most of their suburban blue-collar contemporaries.
The various schemes the kids tried to get a Nintendo back when parents thought video games were quite amusing and the final set-piece is quite thought out (by the kids) and funny as hell.
Ok Ghostbusters Afterlife…. after that mess with the chicks, I really wasn't gonna watch this but I heard it was pretty good and would show Winston Zedmore (the black one who didn't even make the movie posters, Ernie Hudson) some love, I decided to give it a go and I was pleasantly surprised.
It starts off rather omniously (although I figured out the dark shadowy character early) and then we find a white trash family evicted and forced to move to the middle of nowhere in Oklahoma, where tremors happen pretty regularly (which is not normal if u don't know). The kids, 1 super smart daughter and her average older brother played by Finn Wolfgard from Stranger Things, adjust to small town life and make friends. (Sidenote: Man those kids are gonna be huge when Stranger Things comes back cuz the black kid was already lanky as hell last season. They gonna have to do a 3-4 year jump like real life for Stranger Things to have any kind of continuity).
Paul Rudd is the girl's summer school teacher who doesn't want to be at work but makes a science connection with the girl in their investigations of the tremor. And here's where the plot problems are…. we have 2 smart folks who do LOTS of dumb shit to get the plot rolling but it's Ghostbusters, I shouldn't expect great cinema lol There are a few funny moments and some Ghostbuster nostalgia thrown in and the movie finale will probably bring a smile or tear to real Ghostbusters' fans. It's a cool movie once u ignore the various plot holes one of which makes the 1st movie makes no sense, but I digress…
And to end my reviews, is Spiderman: No Way Home …. now as a disclaimer, I watched a bootleg of it but it was a good one with great audio.
Anyway, great fucking movie…. I dunno if it's the best MCU out but it is definitely up there and it was great to see the "3 Peters" and all their foes. My problem is of course Tom Holland's Peter and his utter stupidity in this flick BUT it was a plot vehicle otherwise this would have ended in an hour and change instead of a two and a half hour flick. Stupidity of youth and blind belief in people doing better and changing that has no basis in reality IMO. If you get a chance watch it.
Spider-Man.No.Way.Home.2021.HDTS.XviD.B4ND1T69
is the version I saw and besides a few out of focus CAM moments, it is very watchable…..